Resources


I use The Coaches Console to run my coaching business and highly recommend it as an all-in-one system for managing your website, client management, communication, online scheduling, billing, shopping cart, client support, online course and content delivery, and more.
Having everything in one place allows me to simplify, organize and automate my coaching business so I can spend more time doing what I love ... COACHING! Click here to learn more!

---
Ready-to-use Coaching Tools, Exercises and Worksheets for Busy Coaches! Visit their website here!

---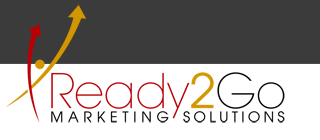 Get access to thousands of dollars of content created by professional trainers, writers and marketers, made extremely affordable for you so that you can save the time, energy and frustration of doing it all yourself! Click here to learn more.
---



With CoachingWebsites, having a professional and affordable website is easy. They provide coaching websites that bundle all the tools needed into one all-inclusive package.
---

Janine Harris, Certified Virtual Assistant

Janine offers tech-savvy business support to Coaches, and is a Certified Coaches Console Certified VA.
She loves helping her clients get organized and automated with online tools, systems and processes so they can focus less on the day-to-day back office tasks, and more on their Genius work. Janine is a committed partner in creating an Amazing Client Experience! And, by the way, she's my own virtual assistant!


---
By Sarah Young
Uniquely inspired treasures from heaven for every day of the year by missionary Sarah Young.
Jesus Calling is a devotional filled with uniquely inspired treasures from heaven for every day of the year. After many years of writing in her prayer journal, missionary Sarah Young decided to listen to God with pen in hand, writing down whatever she believed He was saying to her. It was awkward at first, but gradually her journaling changed from monologue to dialogue. She knew her writings were not inspired as Scripture is, but journaling helped her grow closer to God. Others were blessed as she shared her writings, until people all over the world were using her messages. They are written from Jesus' point of view, thus the title Jesus Calling. It is Sarah's fervent prayer that our Savior may bless readers with His presence and His peace in ever deeper measure.